Sellers with their own online stores have to really plan their e-commerce strategy to ensure success. They have complete control over their customers' experiences which is a wonderful thing. Using a venue like eBay or Amazon comes with a lot of over-branding and restrictive seller policies that might rather be avoided. Whether it's rearranging product placement or highlighting a store sale, merchants can use their own e-commerce website to directly connect with their customers and encourage purchases.
You can browse industry-specific niches online right now to find conversations about products in your industry, trends, and how people view the current marketplace. This will help reveal a layer of information to you that will enable you to better understand the digital landscape. You can also go further by visiting specific niches that a majority of your users show interest in, even if they aren't directly related to your industry. How do you think the buzz around their brand is converting?
According to a Kissmetrics study, 93% of online buyers say the visual appearance of a website is the most important factor when making a purchase. While it takes about 50 milliseconds for users to decide if they like your site or not, you never get a second chance to make that first impression. You'll want to be as creative as possible because a first impression can last for years, and the right one helps you with gaining long-term customers. Take the time to invest in the best design possible, with a site that is optimized to perform on any device to ensure a positive experience for every visitor.
To create a profitable online store, you can learn to code or sign up for a new website that is custom designed by a professional in the industry. Free websites, again, come with a lot of over-branding and proprietary restrictions that can cost you too much in the long run. Some of the best ideas to attract users and keep them attached to your site are offering the appropriate pricing, giving free shipping and making the purchase process as short as possible, while ensuring that the checkout process is as easy as possible with simplified shopping carts.
People are more likely to click on links and read through content if it includes photos. When you can, it's a great idea to take your own professional photos to keep people engaged. According to research made by 3M, the corporation behind Post-it Notes, visuals are processed 60,000 times faster than text. Additionally, 65% of people are visual learners according to the Social Science Research Network. As a result, one of the best ways to drive your message to your customers is through visual content like photos, videos, and graphic designs.
Product and service reviews provide the best social credibility, convincing other customers to buy products based on real user feedback. How many times have you bought something online because of its ratings and reviews? Retained or return customers give you a longer opportunity to learn more about them and form a better long-term relationship. The more of a consistent audience that you build, the more effective your data analysis can be. Getting to know your customers and getting a better understanding of their needs will enable you to offer better, more effective products and services than your competitors.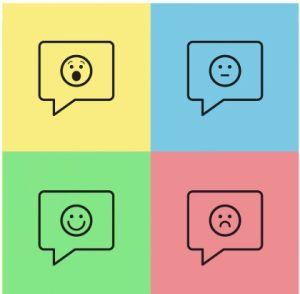 Work on ways to reward your long term customers for their loyalty. Developing a loyalty base is another way to increase conversions from your current customers while rewarding them for their repeat purchases.
Last but not least, make sure you get your product or service to your customer as quickly as possible. We live in a "microwave society." Everyone wants to push a button and have it done in 30 seconds. The faster you provide top-notch products to your customers, the more quickly their "itch" is satisfied and, typically, the faster they'll come back to you!
About Post Author