GRAPHIC DESIGN
The "WOW" factor you're looking for.
Print – Product Packaging – Logos – Pamphlets – Ads – Ebooks – Business Cards – Pitch Decks
Custom Graphic Design Services Elevating Your Brand's Visual Identity
At Eliyahna Creative, LLC, we specialize in providing custom graphic design services that go beyond aesthetics – we craft visual stories that resonate with your audience, leaving a lasting impact. With our team of creative experts and a passion for innovation, we are dedicated to transforming your brand's identity and helping you stand out in the competitive market.
Why Custom Graphic Design Matters
Graphic design is not just about creating visually appealing images; it's about translating your brand's essence into a visual language that communicates effectively. A well-crafted design can convey emotions, values, and messages that words alone often cannot. With the rise of social media and online platforms, businesses have a limited window to capture their audience's attention. This is where Eliyahna Creative excels – we understand the nuances of design psychology and use it to your advantage.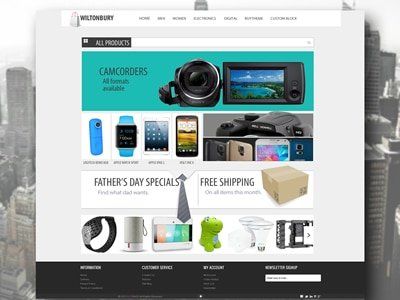 Logo Design: The Emblem of Your Brand
Your logo is the cornerstone of your brand's visual identity. Our team at Eliyahna Creative takes the time to understand your brand's ethos, values, and target audience before embarking on the logo design journey. We believe in creating logos that not only look stunning but also tell a story. Our process involves collaboration, research, and iterations to ensure your logo truly represents your brand.
Branding and Identity
Consistency is key when it comes to branding. Our custom graphic design services extend to creating a cohesive branding strategy for your business. From selecting the right color palette to choosing fonts that align with your brand's personality, we leave no stone unturned. A well-defined brand identity not only fosters recognition but also builds trust among your customers.
We understand that your logo is the face of your brand. It is the first thing your audience sees, and it sets the tone for your brand. Our team of designers will work with you to create a logo that is not only visually stunning but also communicates your brand's values and message.
Marketing Collateral that Speaks Volumes
Brochures, flyers, business cards – these materials are your brand's ambassadors. Our team crafts marketing collateral that captivates and informs. We understand the importance of a seamless transition from digital to print and ensure that your brand's essence is preserved across all mediums.
Web Design with a User-Centric Approach
In the digital age, your website is often the first point of contact between your brand and potential customers. Our custom web design services prioritize user experience. We create responsive, visually appealing, and easy-to-navigate websites that not only engage visitors but also drive conversions.
Illustrations and Graphics
Sometimes, a unique illustration or graphic can convey complex ideas better than words. Our team of skilled illustrators creates custom graphics that add depth and personality to your brand. Whether it's for your website, social media, or marketing materials, our illustrations are tailored to resonate with your audience.
The Eliyahna Creative Difference
At Eliyahna Creative, we are more than just a design agency – we are storytellers, strategists, and collaborators. Our dedication to understanding your brand at its core sets us apart. Every design element we create has a purpose, a reason for existing, and a role to play in elevating your brand.
We take pride in our iterative approach, welcoming your feedback and insights throughout the design process. Your vision combined with our expertise culminates in designs that exceed expectations.
Elevate Your Brand Today!
In a visually saturated world, a distinctive brand identity is not a luxury – it's a necessity. Eliyahna Creative, LLC, is committed to helping your brand thrive in the digital realm and beyond. Our custom graphic design services are tailored to your unique needs, ensuring that your brand's story is told authentically and memorably.
Ready to embark on a design journey that will transform your brand? Contact us today to learn how we can collaborate and bring your vision to life.
Tell Us About Your Project
We are independent consultants who can deliver world-class solutions that solve your toughest business problems. We look forward to exceeding your expectations.