Top notch UX and design.
Our goal during the project development phase for a new website is to accurately implement the design and interactive elements through code.
Our small team of senior level application and web developers and designers are extremely proficient with the languages and tools required to alter and write the code you need. With more than twenty years in the industry, they are teachers as well as forever students, adding new knowledge to their repertoire every year. If you're looking for a more comprehensive service, you may wish to consider a fully managed website.
Not limited to front-end specifications, we can also assist in server, database, and CMS security and administration.
Before your new website is built, decisions are made regarding hosting, domain name acquisition, and the framework.
We can provide assistance every step of the way with VPS hosting, SSL integration and choosing the kind of site that fits your business best. Custom builds with hard-coded HTML, or database driven content management systems like Magento, Drupal, Joomla, or WordPress are set up especially for your site and can include a dedicated IP.
New WordPress websites can be created and designed from scratch or built on a fully customized template of your choosing. WordPress tutorials are made available to our clients as well as one-on-one instruction to teach the owner how to make the best of this powerful system for future blogging and visitor retargeting.
Many additional elements are available such as a matching iOS or Android app design, SEO, social media like harvesting and posting, graphic design, and more. All web development projects come with 30 days of free maintenance following the date of publication to ensure a smooth transition and complete functionality. Website security and CMS updates are included with every hosting package at no additional cost.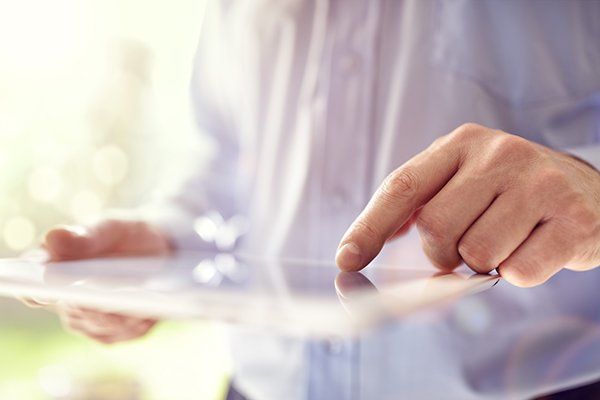 Our sites are built to last and are always responsive to mobile devices. We work hard to ensure that your web development project will meet and exceed your online campaign goals. Your new website will be fast, reliable, responsive, and unique.
Always here to review and revise along the way, your involvement is encouraged throughout the creation process. Also experts in graphic design, we ensure that startups benefit from our senior-level branding and advertising experience with designs that outshine their competition.
We see each new application or web development project as an opportunity to help someone succeed.
We take the time for proper discovery and get to know your business, products, and services as much as possible in order to identify specific problems and their solutions. We've worked with many businesses to redesign existing websites or branding media in an effort to increase participation, sales and to outrank the competition. Our small experienced team can identify underlying problems and construct tangible solutions that will immediately help your business grow.
At Eliyahna Creative, LLC., we specialize in creating custom-designed websites that cater to the unique needs of our clients. We understand that having a website that stands out in today's digital world is essential, and that is why we go above and beyond to ensure that our clients' websites are not only aesthetically pleasing but also highly functional and user-friendly.
Our team of experienced designers and developers work together to create a website that not only reflects your brand but also provides a seamless user experience. We understand that the design of your website can make or break your online presence, which is why we pay close attention to every detail to ensure that your website is a true representation of your business.
When it comes to designing custom websites, we follow a strict process that involves understanding our clients' needs, creating a wireframe, designing the website, and finally developing the website. Our team works closely with our clients throughout the entire process to ensure that we meet their expectations and deliver a website that they are proud of.
Our custom-designed websites are not only visually appealing but also optimized for search engines. We understand that having a website that is search engine optimized is essential in today's digital world, which is why we take a strategic approach when it comes to optimizing our clients' websites.
Our team of SEO experts conducts extensive keyword research to ensure that we are targeting the right keywords for our clients' websites. We also ensure that the website's structure is optimized for search engines, including optimizing the website's title tags, meta descriptions, header tags, and image alt tags.
We also pay close attention to the website's content, ensuring that it is not only high-quality but also optimized for search engines. Our team of content writers creates content that is not only informative but also engaging, ensuring that users spend more time on our clients' websites.
In addition to designing and developing custom websites, we also offer website maintenance services to ensure that our clients' websites are up-to-date and running smoothly. Our team of experts performs regular backups, security updates, and bug fixes to ensure that our clients' websites are always running smoothly.
In conclusion, if you're looking for a custom-designed website that stands out and is optimized for search engines, look no further than Eliyahna Creative. Our team of experienced designers and developers work together to create a website that not only reflects your brand but also provides a seamless user experience. Contact us today to learn more about our custom website design services.
Tell Us About Your Project
Schedule Your Free Consultation
We are independent consultants who can deliver world-class solutions that solve your toughest business problems. We look forward to exceeding your expectations.