We Know Tucson eXp Realty
Bringing buyers & sellers together in Tucson
Visit We Know Tucson eXp Realty
The Challenge
We Know Tucson had an older build online with some deprecated coding and broken elements. They required a new build with fresh code and a design that would best present the beauty of the southwest and the properties for sale there.
The Goal
We needed to help Chris at We Know Tucson present his current listings, Tucson communities, and real estate branding in a way that was better organized and designed to engage potential buyers, sellers, and visitors to the site.
The Design
The color palette chosen was specifically chosen to represent the tone and feel of the southwest. The properties are now categorized with buyer requirements in mind and the community listings presented alongside forms for contacting the agency and for searching the areas for listings that most fit the buyer's needs. Branding updates are integrated as well as interactive elements such as a mortgage calculator.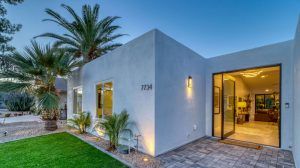 Project Summary
The We Know Tucson eXp Realty website now has upgraded coding, color palette, and design. The recategorized properties make it much easier for the buyer to find what they're looking for and the financing and community elements create a much easier home buying experience. An additional section for sellers adds opportunity for current residents to relocate or upgrade current holdings.
Tell Us About Your Project
We are independent consultants who can deliver world-class solutions that solve your toughest business problems. We look forward to exceeding your expectations.