Black Cherry
Custom Package Design
The Challenge
This all-natural soda was really delicious but lacked any package design. The creator of the new black cherry recipe required something fun and modern that would convey the ingredients to first time buyers in an attractive and appetizing way.
The Goal
It was imperative that we create a completely unique design for this beverage that would stand out from the competition in a very crowded marketplace. It would also need to appeal to buyers in a way that was modern, fun, and that brought to mind the cold refreshing flavor of the goodness inside.
The Design
A few of our mockups were considered and multiple designs were eventually combined to create the final version that was board approved.
Matching versions were made to fit the grape and strawberry flavors, lending an attractive production series for shelves state-wide.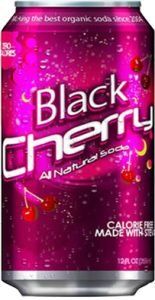 Project Summary
The new "All Natural Soda" flavor received high praise for the final package design. The color and image requirements were all met for a smooth transition to production and everyone enjoyed having the opportunity to participate in the branding of the new refreshing favorite.
Tell Us About Your Project
We are independent consultants who can deliver world-class solutions that solve your toughest business problems. We look forward to exceeding your expectations.