Choosing a web developer can be a daunting task.
Everyone from your cousin Eddie to Mr. Gotrocks seems to think he's the one for the job. But there are some good ways to determine whether the person you're considering really is the one for the job or not. Gain some perspective by reflecting on the practices of your top ten competitors. Would the CEO of Nike or Toyota hire his cousin Eddie to develop his business' website? Would he simply settle for the most expensive option, hoping that he'll somehow get what he paid for? No. And if you're serious about your entrepreneurship, you shouldn't either! Here are 5 tips to help you select the web developer that's best for your project.
1.) Experience – How much experience has the candidate had? A complex development project with goals regarding sales funnels, load time, responsive frameworks for mobile devices, analytics, and conversions might be a bit much for a junior developer. For someone who is serious about obtaining the best for their business, a senior developer is a better investment. Most senior web developers will indeed measure the forecasted return on investment against the cost for completion to ensure that you come out on top. A senior developer can also foresee obstacles with coding longevity or interactive elements in order to keep things running smoothly.
2.) Compatibility – Check out some of the work that this individual has completed in the past. Keeping in mind that the developer is not necessarily responsible for the graphic design, everything should at least be functional and viewable on any sized device without just shrinking so small that nothing is legible. Try to gauge their work ethic. Are there many incomplete projects? Do they mention the ability to keep projected deadlines? Will they be around two or three years from now? Are they willing to commit to maintaining the build for you after publication?
3.) Availability – When choosing a web developer, keep in mind that many developers are hired for multiple projects at a time and work on them in tandem. Get at least an estimated date of completion… ideally as part of a greater outline of the phases involved so that you can follow along to ensure that everything is progressing as you require.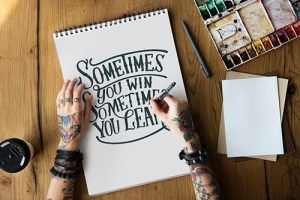 4.) Clarity – Your web developer should provide you with a proposal that clearly outlines the project details including tasks involved, phases, cost, estimated date of completion, options for additional requirements that might come up, any payment plan arrangements, and all of their pertinent contact information should you have any further questions or concerns.
5.) Accuracy – Communication is the key to success in any endeavor. If your candidate cannot speak or articulate accurately via email or telephone, that is a red flag. How will they correctly convey your message via code or UX design if you are unable to understand their words, their work is sloppy, or they are unwilling to clearly define objectives.
Working with a web developer on your business' website or application project should be an enjoyable experience that helps your business grow. Contact us to discuss how we can help with your app or web development project today!
About Post Author