Tucson Golf
Tucson & Scottsdale Golf Vacations®
The Challenge
Tucson Golf needed branding alterations and refinement as well as site reorganization and navigation improvement. With so much going on and so many top rated services, they required content prioritization and presentation for a smoother appearance that was easier for the visitor to explore.

The Goal
The ultimate goal was to better organize all of the offerings that Tucson Golf presented in a way that made it easier for visitors to find exactly what they wanted while ensuring that every course and accommodation location was presented in a way that showed off all of their best and most relevant amenities.
The Design
We came up with a fresh color palette that would best compliment the beautiful photos of the outdoor activities. We integrated fonts and updated images sized for fast loading and clean, crisp viewing by any device. We also researched every course and resort to update each location's offerings with the most popular and requested features for an unforgettable golf vacation package.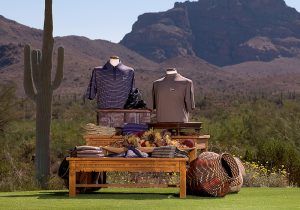 Project Summary
Tucson Golf got a classy, modern design with a complimentary palette and a responsive framework. The new navigation system makes it a breeze to find relevent locations and for staff to respond to visitors right away for a drastically decreased bounce rate.
The new design adds an easy flow from loading to browsing and presents offerings with a fresh layout and contact options that make follow-up a breeze. The site is also connected to the affiliated real estate site that presents clients with the opportunity to lengthen their stay in the southwest or even make it a permanent destination.
Tell Us About Your Project
We are independent consultants who can deliver world-class solutions that solve your toughest business problems. We look forward to exceeding your expectations.