What is Eliyahna Creative?
Eliyahna (E-lee-YAH-nuh) Creative provides professional services to small, medium, and large businesses all over the world, remotely. Some of our services include custom web development, web design, graphic design, video editing, intros, outros, jingle creation, application development, website hosting, package design, search engine optimization, social media marketing, pay-per-click management, and website maintenance and security.
Eliyahna Creative began in the late 1990s as a web and graphic design resource for Yahoo and first-time website owners… mainly creating advertising banners and providing website coding. Over the years, managed and unmanaged hosting was added as well as more complex offerings like custom scripting of interactive elements. At that time, most elements were handwritten in Javascript or CGI scripting with database or XML driven interactions.
As time progressed, social media post design packages were added to the menu for beautified and royalty-free postings on Facebook, Twitter, and/or LinkedIn. Facebook targeting and using Facebook Pixel on new websites enabled the ability to push the ads to highly targeted audiences as well as past site visitors. Ad publishing, tracking, and analytics have become one of the most popular services we provide still today.
Websites are always the number one resource for good modern business exchanges… building them, maintaining them, and designing them for the highest return on investment is still our highest requested product or service. New websites on our VPS server normally include one-year hosting and maintenance to ensure satisfaction and functionality including software updating and regular testing of interactive elements like forms or shopping carts.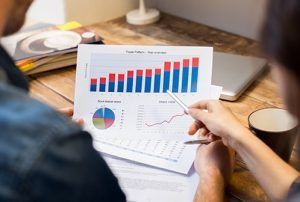 Eliyahna Creative provides the creation and integration of animated graphics, 3D modeling, UX design, and video editing. We've had the privilege of working on projects for fortune 500 company's as well as designing pitch-decks for people with brand new ideas. While creating custom designs and coding up elements that provide interactivity is a lot of fun, the best part is seeing them help businesses grow by improving relationships with customers and by increasing conversion numbers with new traffic. The lasting relationships we forge with our fellow business owners, whether local or worldwide, are symbiotic catalysts that work to generate success on a day to day basis, all year long.
Advertising agencies are often asked to provide web development, even though they only have the staff for print or digital design. They come to us for white-labeled services that are fast, reliable, and responsive to their clients' needs. We meet deadlines, make revisions, and even provide consultation for new and existing web and advertising campaigns. All of our design and development services are geared toward conversion on sales and reservations. Branding, logo design, and package designs are created on demand that couple with advertising and social media marketing to make a rounded out campaign that has all of the pieces required to get the whole return.
Our graphic designs and websites can be seen in many genres from law to retail and everything in-between. It's an awesome way to meet people in many different businesses and geographical areas and we love learning about each one individually. We take the time to ensure that we properly identify and solve problem elements so that you get the highest return on investment possible. Contact us about your website or business goals today. We'd love to help your business grow!